Register to get the latest investor tips
Register Now
Vertex Pharmaceuticals (VRTX) is making a name for itself. Known for developing treatments for Cystic Fibrosis, this company is catching the eyes of investors around the globe. Why, exactly, is everyone paying attention? Let's talk about the top five reasons why investors should watch Vertex in 2021.
1. Monopoly on Cystic Fibrosis Treatment
This company has made a name for itself over the past few years contributing to the fight against Cystic Fibrosis. Cystic Fibrosis is a genetic disease that is primarily identified by reoccurring, persistent lung infections, making it difficult for an individual to breathe. Since the cause is entirely genetic, it hasn't proven easy to treat.
All four of the drugs that Vertex has in their portfolio treat CF. This basically has created a monopoly situation where Vertex is the only name in the game. What's even better is that they have three additional CF drugs in development. Once those move closer to approval, their monopoly will only further solidify.
The patents on these drugs don't even start to expire until 2027, with the most recent patent for Trikafta (the newest drug to receive approval in the US and Europe) isn't due to expire until 2037!
2. Competitive Advantage
Competitors are working on CF treatments, however, Vertex has a clear advantage with their existing patents. They also already clearly dominate the market of CF patients. As many as 50% of CF patients in the US, Europe, and Australia are already using Vertex medications to treat and manage their CF.
Their closest competition (AbbVie, Inc) is developing therapies that have moved on to trials. These trials have been in Phase 2 for quite some time, and additional changes to the trials continue to be made. This makes it look even less likely that AbbieVie will be able to loosen Vertex's monopoly anytime soon.
Vertex is developing other treatments themselves. The biggest difference between them and their competition is they have this incredible ability to blast through the FDA approval process so quickly that it makes heads spin. Their latest drug Trikafta was approved by the FDA in just 3.5 years which is only one-third the amount of time the process normally takes. Their development process didn't just move at lightning speed; it also earned them a designation as a miracle breakthrough drug.
Pulling so far ahead of the rest of their competition so quickly is bound to attract more investors, which in turn is naturally going to continue to the cycle of fast-moving research and development. It's also going to leave less development money on the table for everyone else.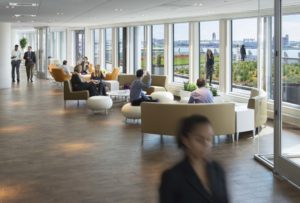 Register to get the latest investor tips
Register Now
3. Huge 2020 Growth
Trikafta has been approved for CF patients over the age of 12. As the very first of its kind to be able to serve this wide range of patients, the incredible yield from this product is no doubt going to continue to reap benefits. This drug managed to reach the coveted "Orphan Drug" designation, which is part of the reason they were able to rush through the FDA approval process so very quickly.
This designation is given to drugs thought to have superior efficacy in treating patients from specific populations. It also gives them seven years with exclusive marketing rights as well as 25% of their clinical/R&D costs covered. When you consider that every single other drug they have in the pipeline also has been given this status that protects Vertex from basically all complaints about their pricing? Well, that's a lot going in their favor.
Revenue growth year over year for 2020 was over 49%, with profit growth at 171%. When you compare profit growth in 2019 at 17.6%, that is a mind-boggling increase. This is largely due to the approval of Trikafta, which created a considerable jump in revenues which went 420 M in 2019, to an incredible 3.86B in 2020. This is even more remarkable when you consider that the EU did not approve the drug (called Kaftrio in European markets) until halfway through the year.
The impact of this one product reaching the market has resulted in Vertex having $6.7B in cash on hand, which is easily double the amount of the $3.8B they reported for 2019. With a strong history of maintaining a comparatively low amount of debt (less than $1B), they ended the year with one of the industry's strongest balance sheets.
Register to get the latest investor tips
Register Now
4. High Cash Flow for Development
What did Vertex do with this phenomenal amount of cash they made last year? Well, they aren't paying stock dividends. Instead, they are taking that money and pumping it straight back into development. With 2021 product revenues expected to range between $6.7B and $6.9B, they have a lot of available cash to do this!
Vertex has a number of other drugs in development. These, of course, are all in various different stages, and it could be a number of years before any of them pay off. They are looking to further strengthen their monopoly on the CF market with a few new combinations of molecules used in existing products. They also plan on expanding into new areas.
Vertex management indicates that it is also actively looking for new assets to acquire in other specialty markets. Obviously, they are expecting to be able to recreate this success in other areas and are seeking new opportunities. It sure looks like they are betting those risks will pay off.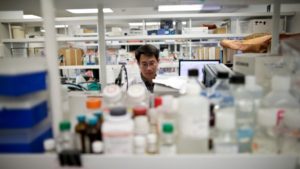 5. New Drugs Coming Down the Pipeline
If we take a good look at the new products in development already, we can get a feel for how this investment that they are making in development might play out.
VX-147, which is already in phase 2 trials, targets a genetic cause of kidney disease. More data is expected on this trial later this spring which is likely to provide a mid-year boost for Vertex if the news is positive.
They are also working with Crispr Therapeutics, a big name in the field, to develop CTX001, which is expected to work as a gene therapy that treats both sickle cell disease and beta thalamissa. Crispr is a well-known player in the gene game who isn't likely to take a risk with a one-drug wonder. Every finger points at successful results.
Finally, there is VX-150 which is also in phase 2 trials. This drug is aimed at stopping pain by using a novel mechanism. So long as the trials show it works without side effects, this one currently has the most potential to generate the most income.
There's obviously a lot of reasons to pay attention to Vertex as the rest of 2021 continues. No doubt they are going to pull a strong year this year since nearly 50% of their target patient group has yet to get a shot at their latest and greatest.
There is also some talk that the global figures for exactly how big this patient group is might be off by a whole lot. If this number is off by the current modest estimate of 25,000, then Vertex could easily see an additional $5B in revenue over the next five years. When you combine that with the potential of all of the other drugs they have in development AND the sweetheart status they have obtained from the FDA? There is no wonder at all that investors are not just talking about them but buying a share of that potential for themselves.
Be the first to find out what the Nose knows.
Sign up for the TraderNose Newsletter and receive updates on Vertex and other hot small-cap stocks.
Read full disclaimer here.