Register to get the latest investor tips
Register Now
There has been an intense recent rally with Medipharm's stock (OTC:MEDIF) in the past few years and even months. Considering the fact that MEDIF has jumped over 100% since March 2019, it's easy to see why. This is another stock boom that is in its early days and the faster you jump on the bandwagon, the more you will watch your shares grow!
What is MediPharm and what makes them different from the rest?
Founded in 2015, they are still a relatively new company but business is booming. They lead Canada in producing purified and pharmaceutical quality cannabis oil and concentrates. Not only do they completely practice Good Manufacturing Practices (GMP), but they are also certified with ISO standard built clean rooms.
They are also gravitating towards a global platform, already exporting to Australia and a fully owned Australian extraction facility.
Why you should trust them
All team members are experts. Point Blank. These are not new people to the cannabis industry. They are fully research-driven and perform all activities in incredible facilities with state-of-the-art technology.
They are known for being pure, trusted, and extremely precise.
….and what about Aurora?
It's time to let go of Aurora and move on to something real. The past year, Aurora had to keep selling more and more of its stock to just stay afloat. Some may say they are on the road to recovery, but most experts beg to differ. After suffering operating losses, write-downs, and impairments, some investors experienced up to a 63% loss.
Not to mention laying off over 500 employees, does that seem like something you want to be a part of? Probably not.
So, let's look at the alternative that will grow your portfolio and your bank.
8 incredible reasons to invest in MediPharm now
Check out the numbers
When dealing with stocks, we face the numbers because they are our most accurate gauge for deciding what to buy and what to let go of.
Just this year, MediPharm has expanded its distribution to a wild percentage. Once having competition and fighting for space, MediPharm is now estimated to cover 95% of the retail market in Canada. No competition there.
How? They have officially entered the Quebec market. They will have Labs and LABS Cannabis product lines throughout the region.
This huge growth into one of Canada's largest regions, both geographically and in population, sets the stage for them to take on the world. And that is their plan.
This has set their products and supply in all of Canada's most populous places such as Ontario, Nova Scotia, Alberta, British Columbia, Manitoba, and Saskatchewan.
Medipharm has an incredibly solid fiscal growth and is now over 115% each year with $22 million. The gross margin has stood still at 31%. They now have over 5,000 kg of dried cannabis because their demand is dramatically increasing every single day.
Register to get the latest investor tips
Register Now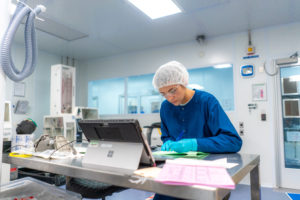 Moving towards DTC
MediPharm has official eligibility for the Depository Trust Company for its common stock. This lets them break into the market in the US.
Why is this important though?
This eligibility will make it much simpler to trade and transfer stocks between brokerages in the United States.
This is also good news for you. DTC eligibility gives every company way more liquidity and value for every single investor. It also gives them an in for possibly distributing and selling in The United States.
This gives investors and institutions in and outside of The United States much more accessibility.
They weren't always MEDIF
In the beginning, MediPharm had the stock trading symbol of MLCPF. Why the sudden upgrade? They are now a fully licensed producer and it didn't take long for them to get there.
They officially fully dominate the Cannabis market and are a well-known leader. Its mass operations also show that it is fully capable of becoming an international leader as well.
With the new symbol, they quickly and efficiently upgraded into a higher market. No longer OTCQB, they are OTCQX. Their swift movements up the ladder show that they are capable of exponential growth and are not planning to stop anytime soon.
The company is also committed to growing its exposure and access to all investors. They are known for being transparent at all times, making them trustworthy and well worth any shares you give them.
Investors often look for this OTCQX label because it easily allows companies to give all investors an inside look at their market. All their information is put into a public market so people can research and trade shares.
Some companies will stray away from this label because they like to keep aspects of their profits, margins, and numbers from the public. Not MediPharm. They are a team player.
Let's go to Australia
Briefly mentioned above, MediPharm has moved its market to Australia and can now officially call itself a global leader, which is a rarity in the cannabis market.
The official name is MediPharm Labs Australia and they are fully partnered with Cannim Australia. Right now, they are producing white-label supply products and the agreement covers various manufacturing terms.
Of course, there is always more when you reach the global stage. Later this year in 2021, they should be launching a full line of over-the-counter products.
This agreement shows the world's demand for high-quality and safely produced cannabis. Australia's approved patient population is much higher than other developed countries, making the demand huge. Medipharm plans to supply that demand.
The go-to provider
Medipharm has already earned this title in Australia, which means it will earn this name in other countries very soon. The current agreement is set at three years, but both parties have already made it fully known that they will be ready to extend, especially after the growth and success of this past year.
Medipharm is the current entryway to new pharmaceutical and health and wellness companies that are looking into developing into the Australian line of business. This means Medipharm will be controlling who is in and who is out, a huge power play that any investor should be on board with.
What about that over-the-counter launch?
Even in countries where cannabis is legal, people are still having trouble getting their products into the over-the-counter lines due to strict manufacturing rules. Since MediPharm is currently succeeding in Australia, it will not be long before this success moves into being able to sell in local pharmacies all across the world.
This on its own shows that MediPharm's labs, manufacturing regulations, and technology surpass what every other company uses. Australia was also the best option to pick for this launch and MediPharm knows it.
Australia is home to 5700 pharmacies, a huge amount in relation to its population size. All of these pharmacies will be able to sell MediPharm products without a prescription from a doctor.
Australia has been one of the first countries to classify low dosage CBD (usually 150mg a day) as being able to be sold without doctor consent.
Constructing regulation ideas
Not only has MediPharm been through the strict vetting and regulation process of the Therapeutic Goods Administration (TGA) in Australia, but they have been an instrumental part of creating the rules.
You can see now just how smart the experts are at MediPharm. They wrote the regulations knowing their state-of-the-art cannabis would pass, but ensuring that other companies will have to up their game and manufacturing procedures to get a door into the Australian market.
The goals of these regulations are to make sure that all cannabis being sold is safe and of extremely high quality. MediPharm will also soon become a GMP-certified partner in Australia as they fully comply with the TGA minimum requirements already.
Register to get the latest investor tips
Register Now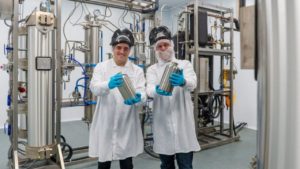 Is Cannim the best partner?
Medipharm partnering with Cannim was an amazing move. Cannim has fully operating farms all across Australia and Jamaica. They also have a large number of alliances with EU GMP manufacturers.
A global leader has partnered with another global leader, but MediPharm is already winning. All of Cannim's cannabis is manufactured with Medipharm materials and under manufacturing procedures and regulations laid out by MediPharm.
MediPharm has successfully infiltrated one of the hardest and well sought-after markets in today's society. Their exponentially quick growth has shown how committed they are to becoming the best without sacrificing quality.
As a global leader with stocks rising, global development already in the works, and other companies seeking their advice, you can be absolutely sure that MediPharm will grow your portfolio with shares and prices that will soar above your wildest imagination.
Be the first to find out what the Nose knows.
Sign up for the TraderNose Newsletter and receive detailed reports on small-cap stocks poised for growth like Medipharm.
Read full disclaimer here.