Register to get the latest investor tips
Register Now
We have all heard of Big Pharma and how they terrorize the prices of every medicine and brand out on the market. However, lately, more and more people are investing in smaller pharmacy companies as holistic and natural approaches to medicine are becoming more and more mainstream.
These days you can find an all-natural way that claims to heal or cure virtually any disease or ailment. But is it actually true? With Mydecine (OTC:MYCOF), the answer might just be yes.
Throughout history, many natural compounds and plants have been made illegal since the effects both long-term and short-term have not been adequately studied and therefore unknown.
I'm sure you know by now that cannabis has become legal for medicinal purposes in the majority of the states, and more and more states are adopting cannabis for recreational purposes.
This has paved the way for developers like Mydecine to finally start doing groundbreaking research and figuring out exactly how these plants work.
Due to legalized marijuana, the FDA and DEA are also being much less strict about the protocols of clinical research regarding these natural medicinal topics.
Just a few years ago, the FDA gave the go-ahead for a drug trial regarding the mushroom species Psilocybin. It was used in a clinical trial for depression that had been proven treatment-resistant. Treatment-resistant depression currently affects 100 million people worldwide, making these trials and the FDA's clearance for it groundbreaking.
With the change in many of these regulations, Mydecine has begun already doing trial runs and experiments about how they can take these molecules and turn them into prescription medicine that can people can really use and benefit from.
I should definitely have your attention by now, but if I don't let's review some more clear ways that Mydecine is definitely the stock to be investing in in 2021.
Pharmacology is making moves
Even in the traditional sense, pharmacology had made huge strides in the regular medical environment. While mushrooms and other natural compounds were not allowed in labs, doctors, chemists, and scientists have been making earth-shattering advancements since mushrooms were outlawed in the 1960s. Since then, we now talk about chromatography and protein synthesis like it is old news. It is basic science that is used every day in some professions.
Since 1968, vaccines and antiviral drugs have also been becoming the norm. Think about how different your children are growing up in this generation with modern-day vaccines and treatments for illnesses that used to kill massive numbers of people.
While mushrooms were banned, scientists made huge developments in HIV antivirals, preventative medicines for various ailments, and vaccines that have successfully eradicated diseases that used to be worrisome to the average human.
So, if you think advancements in natural medicine using mushrooms are still way off or not even capable of being done, you might just be wrong.
Oftentimes people think natural approaches to medicine are less effective or do not work at all compared to their traditional Big Pharma counterparts. We are discovering now that this is because they have not been studied enough.
Now, with the proper tools and labs, Mydecine plans to bridge the gap.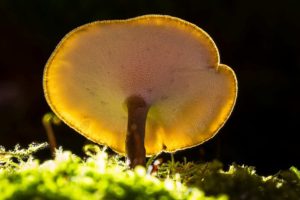 Register to get the latest investor tips
Register Now
Cannabis as an example
Since marijuana has paved the way for other natural derivatives to make their way into the business, let's use them as an example to see what can be accomplished.
Formal research started on cannabis not too long ago but is now a $4 billion firm. There is only one FDA-approved CBD company for prescription therapy and is worth a crazy amount of money.
Mydecine must just be next.
Still not convinced?
The stock market convinced many people that CBD and FDA would never be partners. That is the exact opposite of what happened. And now buying into companies like GW Pharma is almost impossible. They monopolize the whole CBD market and many people did not get ahead of them enough to reap the benefits of investment.
Mydecine is still new and you have time to get ahead of the game and start investing now. You saw how quickly the cannabis industry grew, now it's time for the mushrooms. Luckily, cannabis showed all of us that it is not only possible but extremely successful in a relatively short amount of time.
Is Mydecine too small of an investment though?
We would say no. They currently have 137 million shares available and will probably have a stage of about $60 million. Not too small, but yes, small in comparison to the enterprise numbers of Big Pharma.
Remember though that Mydecine has only been around since June 6, 2020. That is crazy exponential growth, especially considering how many companies absolutely tanked in 2020.
It is small now, but it has massive potential. Our suggestion is to jump on it while you still can.
Register to get the latest investor tips
Register Now
Mydecine already has established brands and they are doing well
Mydecine has a large presence in the field of green products. The usual mineral water, botanical teas, and many more. You may have heard of such brands as "Tea Leaf," "ReLyfe," or "Kured." These are companies that aim towards natural therapies.
So, they are already well versed in what the market looks like and how consumers respond to products. This is excellent news as an investor because it means you are joining a company that already has people behind them and has established proven success.
If they have been so successful, why are they moving in a different direction?
Simply put, because the natural green movement is overdone. For the last five years or so people have become obsessed with organic, fresh, and natural. Because of all the hype, the choices for picking products that fit these requirements are endless.
Organic stores, vitamin stores, and CBD shops can be found in every city on almost every street. There is nothing unique about them anymore, and Mydecine is breaking away into a new game-changing branch of the industry to get ahead of everyone else.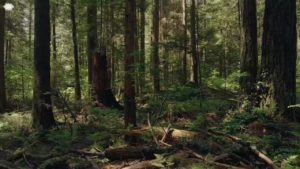 So how is Mydecine branding itself for success?
One word. Fungtional.
Fungus and functional food. If you have ever studied a bit of nutrition or been to a holistic doctor, you have probably heard the word functional food. It is currently one of the top searched terms on Google. A functional food can really be anything that is eaten that has health impacts that are positive and good for you.
So, fungus is now a functional food. It's fungtional.
They currently have a mycology research lab in Denver. It is already FDA compliant and approved. A huge hurdle to already be past.
They already have well-known doctors; one is even a seven-time Nobel Prize nominee. Their team also consists of a scientific officer, a geneticist, and many others.
Michel Rudolphie is also on their team, who is the former CEO and President of Make-A-Wish International. He is head of the European operations, already making this company have a global presence.
Michel will be overseeing all of the European clinical research projects. He has extensive knowledge about psychedelic drugs and how they can be used to help people suffering from illnesses such as PTSD.
Research organizations in places like the U.K and The Netherlands have already made it well known that they have an interest in helping people understand how these drugs can work and save lives.
One of their team members, Rob Roscow is the chief scientific officer and is someone you need to research and learn about as you begin to invest in this company. His research and reputation have earned him many respects and fans at the University of Alberta's pharmaceutical research institute.
…so what?
The University of Alberta is one of the only places in the world to have a license that allows them to deal with Schedule 1 substances, the class that fungi and mushrooms fall into. This relationship could prove crucial in providing a door to start operating clinical trials.
What exactly does Mydecine plan to make?
Right now, the FDA is mainly focused on possibly approving a mushroom antidepressant.
Does that mean Mydecine is just studying one mushroom? Absolutely no and this cannot be stressed enough. It is currently looking at over 144,000 species and has already sent them to be analyzed at the University of Alberta to be screened for prospective designations of use.
Where exactly is the money?
Many people are not aware that penicillin was first discovered by Alexander Fleming…in mold. That's right. One of the most widely used antibiotics was found in fungi. Albeit not an illegal one, but we are on the right track.
Antibiotics are now a $45 billion industry and antiviral drugs are a $70 billion industry. Mydecine can join both of these industries together and make even more money.
Be the first to find out what the Nose knows.
Sign up for the TraderNose Newsletter and receive our detailed reports on buying opportunities like Mydecine.
Read full disclaimer here.