Register to get the latest investor tips
Register Now
Leidos Holdings (NYSE: LDOS) is an IT company, in case you had not heard of them before. Not everyone is up on all the goings-on in IT spaces, but you probably should start taking notice of this company sooner rather than later.
They reported earnings as of Feb 32rd, and the stock has fallen since then. However, prior to this, the company had seen growth and a good fourth quarter in 2019.
Valuations at this moment suggest that the stock is undervalued and is approaching oversold territory. This is always a great position for a stock to be in following a merger, and it makes it a solid choice to add to your portfolio when you look at its history of behavior on the charts.
WHY LEIDOS IS A GOOD BET
IT for Defense and Intelligence Markets
This is the big factor that makes this stock worth a second look. When has the US ever stopped needing to have access to good IT companies to work on defense or intelligence needs? The answer is never, and companies who have staying power within this space are not prone to the boom-and-bust fragility of other IT spaces.
This isn't going to be as beneficial to you as investing in Apple in the early days might have been, but you will get good mileage out of this sector in most cases. In addition, these companies tend to merge with other entities, which provides them with added security in an IT space. It is always wisest to avoid proprietary types of IT entities, as they are not able to flex and grow with the rest of the IT industry in many cases.
While the company has come up a bit short on its revenue estimate, it still is reporting $1.63 per share, and that is more than the consensus of $1.61. Their revenue came in at $3.25 billion, and consensus estimated $3.39 billion.
This means that their earnings for the fourth quarter were up by 10.1%. Leidos has been growing at 17% per year, and revenue has grown by 7%.
This space is one where there is never an off day as far as demand. This is still a recommended stock because it is in this space, but also because it is staged for growth again per the numbers. It is below sector averages but by no means faltering.
Register to get the latest investor tips
Register Now
Heading Toward Oversold
This stock is poised to reverse higher because of the lows in March and the new low that took place in October. This trend should continue and propel the stock higher.
The 10-week TSI dropped below the 32 level last week, but that is the first time since the other low. It has not been this low since March.
From last March to the current June high, was a 59.5% move and the move from last October to January was also good at 44.2%. It may not move this much again, but projections make it look likely that it will at least rally into the $115 area again. This would be a move of over 30%.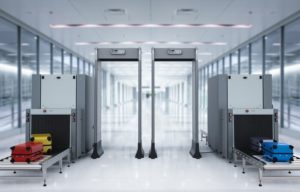 Sentiment is Still Solid
Leidos still shows consistent sentiment despite the ups and downs they have experienced recently. 13 major analysts are still following, and 11 still say to buy. This is 84.6%, which is well above the average for this space.
Short interest ratio is 2.0, which makes this slightly bullish as far as optimism goes. The share numbers did fall short from 1.88 million to 1.64 million, but that ratio perked up in July at 2.3 million.
Sentiment is complicated to some extent, but you have to look at the trends for this kind of assessment. There is not a lack of confidence indicated for this stock at this time.
Bullish Overall
This may decide for you about this stock, but this is a bullish holding. If that is the driver for your portfolio, then you are set to hold onto this one, or to jump in and invest. The fundamentals are there for this one, and the above-average ROE combined with the valuation metrics make it a solid choice.
The chart shows all the already-mentioned dips and increases, but the sentiment backing, combined with the chart data, shows that this is still a solid choice to have in your portfolio. The stock will almost surely rise back to $115 in the next three or four months and this would make for that perfect 30% growth number already discussed.
Register to get the latest investor tips
Register Now
Valuation is Good
The current valuation metrics are really good for this stock. The trailing P/E is only sitting at 21.2, and the forward P/E is 17.9. These figures are well below sector averages, and the price to sales in the space is 1.07 while the book is 3.4.
This stock is still hanging in tight as a recommendation for many strategists, partially because of the numbers and partially because this space is usually a pretty sure bet. IT stocks tend to stay pretty solid, so long as the company is involved with needs like government defense.
Management efficiency measurements are mixed right now, with the return at 23.1%, and a profit margin of 8.7%, but the recent acquisition that is going on in the background likely has an effect on this. This should level out over time now that the acquisition is completed.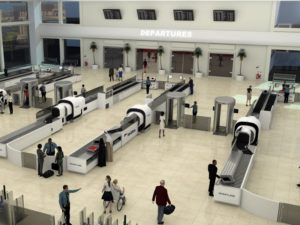 Recent Acquisition
As Dynetics and L3 Harris security detection are blended into the company, growth should start to pick up again. The downturn that happens right after such a merger is usually short-lived, and these are important acquisitions to drive an uptick in value.
Experts are saying that this move should cause earnings to increase by 9.8% and revenue to jump by 13.1%. These are valuable additions to the company's offerings and should make it a stronger option in the future.
Acquisitions can be a cause of heartache for companies, but this one seems to be the right blend of necessity and long-term benefit that should increase value rather than impact it negatively. Hopefully, the downtick that was caused by this purchase will fade into the past quickly, and it does appear that the projections for the stock are planning on this to be the case at this time.
Value Investment
Experts are rating this stock as a value investment with an A grade for its value position at this time. Its median P/E has been 16.2, which puts it firmly into this category.
That being said, this is not a short-term stock investment, but then again, items inside of this space rarely are. You do not invest in IT that is connected with defense and intelligence services and think that you will not be hanging on to it long term.
The value for this stock is in the projected steady growth that it should see over time. If you want an investment portfolio with quick highs and lows, this is not the stock for you. However, with a bullish outlook and some patience in your investing strategy, Leidos could be a really great asset for your long-term goals.
This is a good added value stock to diversify your holdings. It is predicted to grow over time and should more than pay you back for your patience over the long haul.
Be the first to find out what the Nose knows.
Sign up for the TraderNose Newsletter and receive detailed reports on commonly-discussed small-cap stocks that could go big over the next decade!
Read full disclaimer here.