Register to get the latest investor tips
Register Now
Here's our analysis of The Cronos Group for 2021 and beyond. Find out whether the company is poised to benefit from projected increased cannabis sales.
For several years, investors have been in a frenzy attempting to figure out which cannabis companies are most likely to benefit from increasing legalization. Recently, The Cronos Group (NASDAQ:CRON) has emerged as a popular pick. But is this warranted? Keep reading for our full analysis.
About The Cronos Group
The Cronos Group is a vertically-integrated cannabis company headquartered in Toronto. It has an international distribution network spanning five continents. Brands under The Cronos Group umbrella include:
While many of these brands have just started attracting attention from investors and headlines, The Cronos Group itself has been operational since 2012. It's a true pioneer in the North American cannabis market, which is a key selling point for many investors.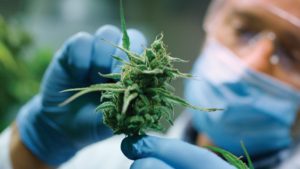 Reasons to keep The Cronos Group on your radar
Here are a few reasons The Cronos Group has investors particularly excited this year:
$CRON has had a tremendous year in the market, rising from less than $6 USD 12 months ago to just under $10 USD at present. That's a 40% gain investors who held on during the pandemic have benefited from!
Reasons to approach The Cronos Group cautiously
Very few stocks are true slam dunks like Astro Aerospace or FACT Secured. Here's why $CRON – although worth watching – falls short of being a stock investors are climbing over each other to buy.
While The Cronos Group has delivered strong revenue growth, its costs have risen as well. The company attributes its $53.1 million loss in Q4 of 2020 to increased general, administrative, and research and development costs. While this spending may benefit investors in the long run, it's still enough reason to be cautious about buying $CRON with any intention of turning a quick profit. The company is very much up-and-coming, as is typically the case with small-cap stocks.
The cannabis sector as a whole, while projected to grow, is not without its challenges. For one, legal pot distributors are facing tough competition from North America's decades-old black market. The Cronos Group attempts to overcome this by offering unique cannabis products consumers wouldn't readily find on the black market (i.e. vape pods and CBD-infused products). Whether this is enough remains to be seen.
There are much larger players in the space with similar growth prospects. Canopy Growth, for example, is worth roughly twice as much and produces more than quadruple the revenue. Some investors feel a company like Canopy Growth would be better poised to capitalize on increasing demand in North America.
In 2019, The Cronos Group came under scrutiny from the U.S. Securities and Exchange Commission regarding its revenue reporting methods. The company subsequently restated its revenue, much lower than its original figures. This negative attention spooked some investors, who are watching The Cronos Group's reports more closely going forward. To be clear, no malicious intent is alleged; the company simply removed some bulk and wholesale purchases from its revenue on the advice of its audit committee and accounting firm KPMG.
Despite being valued lower than other players in the cannabis space, The Cronos Group is still considered an expensive stock. Near the end of the most recent quarter, it was trading more than 83.4 above revenue whereas many of its competitors were trading between 12 and 39 times above revenue. Investors are consequently cautious given the company's revenue has a long way to go to justify its current valuation.
Register to get the latest investor tips
Register Now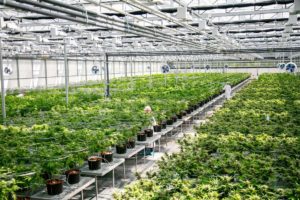 A closer look at The Cronos Group's brands
No analysis of The Cronos Group would be complete without thoroughly discussing the company's various brands. Here's a detailed look.
PEACE NATURALS

Peace Naturals was among the first companies in Canada to receive a medical cannabis production license by Health Canada. Further, it was the first licensed to sell medical cannabis oils. Currently, Peace Naturals operates some of the cannabis industry's largest indoor factories.
Peace Naturals offers tinctures, vaporizers, and dried flowers.
COVE Cove also offers its cannabis in dried flower, tincture, and vape form. However, the company targets recreational users, pledging to offer just about any cannabis experience one could want. Cove currently makes and sells its cannabis products in Canada.
SPINACH Spinach is another one of The Cronos Group's recreational cannabis brands. It sells cannabis in flower, pre-roll, and vape form, with plans to offer edibles soon. Spinach offers a whole host of strains, including:
Indica blueberry
Indica GMO cookies
Indica rock star kush
Indica sensei star
Indica hybrid wedding cake
Hybrid white widow
Sativa hybrid diesel
Sativa blue dream
Sativa dance hall
Sativa OG GC
LORD JONES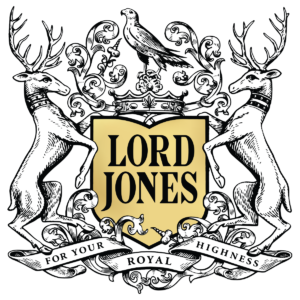 Lord Jones is The Cronos Group's attempt to offer refined CBD products in the United States. Its customers can choose from skincare products, gumdrops, chocolates, tinctures, supplements, and more. This aligns with the current tradition for foreign cannabis companies operating in the United States (where recreational cannabis use is still illegal at the federal level).
HAPPY DANCE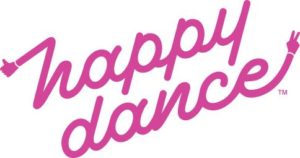 Happy Dance is a collaboration between The Cronos Group and actress Kristen Bell. The brand produces CBD-infused body butter, coconut melts, and bath bombs. It operates in the United States.
PEACE+ Peace+ is a CBD tincture brand The Cronos Group plans to launch in the United States. It's a merger between The Cronos Group's similar efforts in Canada and existing infrastructure down south.
Register to get the latest investor tips
Register Now
How The Cronos Group compares to similar cannabis companies
According to Investopedia, the top cannabis producers in Canada (ranked in order of market cap) are:
Canopy Growth
Cronos Group
Aurora Cannabis
Aphria
The Cronos Group is relatively unique in that its brands are decidedly youthful, catering to those seeking vapes, tinctures, and other products arguably more adventurous than dry flower cannabis.
This has allowed The Cronos Group to establish its roots across five different continents – even in countries where recreational cannabis is not yet fully legal. By using CBD-based products (which are much more widely accepted at the moment) to build their global infrastructure, The Cronos Group is arguably setting itself up to capitalize on the eventual widespread legalization of marijuana.
While The Cronos Group's market cap ranks it near the top of Canada's cannabis market, many analysts believe the company is overpriced due to its lower revenue. On one hand, this could spell trouble for $CRON's current price, which is higher relative to revenue than just about any other major cannabis producer. However, proponents of The Cronos Group argue this suggests investors see something in the company analysts aren't picking up on.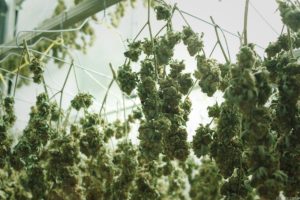 So should you buy The Cronos Group?
At TraderNose, we don't offer investment advice. We simply present facts regarding commonly-discussed stocks and let you decide whether to invest.
When it comes to The Cronos Group, many investors see it as a long-term play. They expect to see the share price fall to a more reasonable level relative to revenue prior to climbing back upwards as The Cronos Group continues establishing itself in the cannabis market.
Based on our analysis, $CRON warrants close attention. Despite the company's challenges, there is little reason to believe it won't be among the Canadian cannabis market's big winners in the years to come.
Be the first to find out what the Nose knows.
Sign up for the TraderNose Newsletter and receive our detailed reports on commonly-discussed small-cap stocks.
Read full disclaimer here.