Register to get the latest investor tips
Register Now
Cassava Sciences' (SAVA) stocks and shares have soared this year because of the creation of a new drug named simufilam. This is ultimately a drug that has promising effects on Alzheimer's disease. Shares and stocks that affect this particular disease often soar for a short period of time only to be followed by a sharp plummet.
This is because results from drugs that potentially help Alzheimer's disease seem to be working at first only to be realized that they do not have any gratifying long-term effects. Alzheimer's disease currently affects more than 5 million Americans and even more people worldwide. So, of course, the rush to find a cure for this disease has always been set at a quick pace.
However, there are a few reasons why Cassava is different from the rest and could be a good investment for the future.
What makes simufilam different?
Of course, we all want to know, what makes this new drug hot off the press?
Put simply: It restores and targets a protein in the brain that affects Alzheimer's progression.
In more complicated terms for all the science-minded people out there, Filamin A is an actin-binding protein in the brain that has a very high molecular weight and is part of the intracellular filamentous structure of fibroblastic cells.
When damaged or mutated, it can cause a number of diseases affecting the brain, heart, and lungs. In particular, filamin A is severely altered in Alzheimer's patients. This alteration disrupts the firing of neurons and affects signals being correctly communicated within the brain.
It ultimately causes dementia by causing neurodegeneration and neuroinflammation.
In addition to simufilam, Cassava is also developing a diagnostic test called SavaDx which could detect Alzheimer's disease with just a blood test.
The clinical trial conducted last year showed that simufilam had a pretty high effect on restoring Filamin A to its natural structure and purpose.
If both of their developments are successful, they could really make huge gains in the Alzheimer's disease treatment world.
What did the trial look like and was it successful?
Patients swallowed simufilam twice a day for four weeks. Doctors and investigators then took a small sample of cerebrospinal fluid and compared it to a small sample that was taken before any medicine was taken.
The samples of CSF taken after the four weeks showed a huge and significant reduction in the protein fragments that are associated with dementia and Alzheimer's.
The company will be starting a phase 3 trial before the end of 2021 to see exactly what this means and if it can prevent disease progression.
What if it's successful?
Currently, there is no known cure for dementia or even really any drug that can modify or slow the progression. This means that if simufilam is successful, it would be the only option on the market and therefore monopolize the industry.
This would be a huge thing for investors. Of course, you would have to jump in before you actually know if the drug is completely successful or not and that can be too risky for some.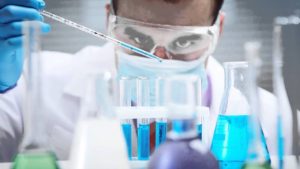 Numbers don't lie
Let's look at the actual numbers and see what they are telling us. Cassava is currently up 747% year-to-date.
The target and buy rating is $110, which means current investors could pocket about 90% of the gains. The potential for the market is huge and is thought to be worth more than $200 billion over the course of the next 15 years.
There will most likely be a 55% upside over the next 12 months.
The stock recently skyrocketed overnight making a jump of about 19.2%. This is because a well-known analyst named Soumit Roy started doing full coverage on the stock and released many promising numbers.
Point Blank: Soumit Roy and many other analysts for that matter feel very positive about Cassava and simufilam. This does not mean you should just start buying shares, but knowing how analysts feel is very important when talking about stocks.
Register to get the latest investor tips
Register Now
There are other companies studying dementia
With its effect on over 5 million Americans, of course, there are other large companies that are study Alzheimer's disease and trying to find a medicine that can help. These include large names such as Eli Lilly, Roche, and Johnson & Johnson.
One huge note though, all these companies truly failed in the phase 3 trial. The positive biomarkers were great at the beginning but did not show any promise to slow the progression of dementia when it came down to the end.
There is another experimental antibody from Biogen. Its studies are already completed but it has yet to receive full approval from the FDA. In fact, the review has been postponed twice. It says their evidence is controversial.
This can show you that even though a trial appears successful, there is always more going on behind the scenes. For some reason, the FDA and their team of medical experts have decided there is simply not enough evidence to show that the Biogen drug really improved outcomes of dementia.
Could the same happen with Cassava and sumifilam? Possibly.
Do still look out for Biogen being approved though
The FDA has changed its mind in the past and surprised people with its conclusions after peer-review and more analysis is done, so I would not throw away the idea of Biogen just yet.
The treatment is most likely to be approved "with or without label restrictions." Biogen's drug is called aducanumab.
The approval of one Alzheimer's disease drug though does not mean approval for all the other potential ones stops. It is actually quite the contrary.
The FDA will often want to have several approved near the same time as long as the studies are adequate and controlled. It is also best for patients and doctors alike to have several options in case one treatment does not work for a particular person.
If aducanumab is approved, it could really create positive momentum for Cassava to be approved and put on the market as well.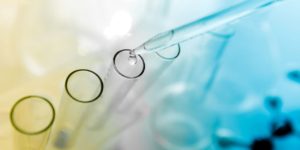 One last reason to be on the fence
Simufilam has now been being developed for over a decade. The placebo-controlled study did not originally show any positive results and then when better results were published a few months later, it was a bit confusing for most people.
But let's look at what really happened.
Register to get the latest investor tips
Register Now
The contractor for Cassava apparently mishandled the CSF samples that were taken and another statistical analysis was done that came back with much more promising numbers.
If you are wary about this, it actually happens all the time, much more than you think.
Waiting for peer review
The company has already had a successful meeting with the FDA about phase 2 and phase 3 is set to start before the end of the year. As of yet, no paper has been published in a peer-review journal, which is usually something that investors wait for before obtaining any shares.
With its promising biomarkers though, it should not be long before the results are published in a medical journal.
The underlying science of simufilam though has been published in the Journal of Neuroscience, Neurobiology of Aging, Journal of Biological Chemistry, Neuroimmunology and Neuroinflammation, and Journal of Prevention of Alzheimer's Disease.
It is also published in several other peer-reviewed journals as well.
The bottom line
Any company creating treatments for Alzheimer's disease will most likely be a risky investment. The disease is hard to study and to date, no one has been successful at finding a good solution to helping slow the progression.
However, the disease affects millions and that number will continue to grow. Companies and groups will continue to race to the finish line to become the first company to find a treatment for dementia.
Be the first to find out what the Nose knows.
Sign up for the TraderNose Newsletter and receive up-to-date analysis that will help you make smart decisions about investing in companies like Cassava Sciences.
Read full disclaimer here.